Här anger man sin Topp 6 av veckans valda ämne, som idag är:
Bookish Kick-Ass Heroines
Idag är jag dock lite sent ute, eftersom jag precis hittade memet. Jag gillade ämnet så beslöt mig
för att göra den ändå ett par dagar för sent.
1. Katy Swartz från Lux-serien
Katy är min stora favorit och jag älskar att hon vågar säga ifrån och inte bara dreglar
efter Daemon, hon kör sitt eget race och tar inget skitsnack.


"Remind me," he paused, drawing in a stuttered gasp, "to never piss you off again. Christ, are you secretly a ninja?"


2.
Celaena Sardothien från Throne of Glass
Rikets bästa lönnmördare
och en mästare på att slåss, Celaena är så kick-ass att
"My name is Celaena Sardothien. But it makes no difference if my name's Celaena or Lillian or Bitch, because I'd still beat you, no matter what you call me."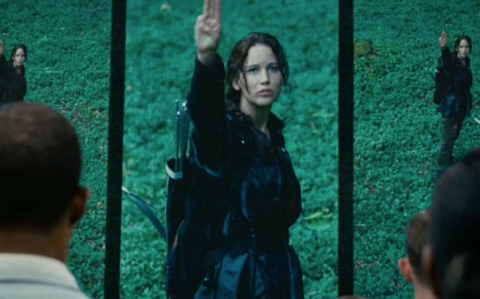 3. Katniss Everdeen från The Hunger Games
Kommentarer överflödiga...
"Katniss Everdeen, the girl who was on fire, you have provided a spark that, left unattended, may grow to an inferno that destroys Panem," he says."


4. Hermione Granger från Harry Potter
Det är omöjligt att göra en sån här lista utan att ta med Hermione. Hon är både
oerhört modig och fruktansvärt smart, och jag har älskat henne från första mötet.
"Harry — I think I've just understood something! I've got to go to the library!" And she sprinted away, up the stairs.
"What does she understand?" said Harry distractedly, still looking around, trying to tell where the voice had come from.
"Loads more than I do," said Ron, shaking his head.
"But why's she got to go to the library?"
"Because that's what Hermione does," said Ron, shrugging. "When in doubt, go to the library."
5. Sophie Mercer från Hex Hall
Sophie är härligt tuff och sarkastisk, fullständigt kick-ass och hon får mig alltid
"You can't do a blocking spell, and you've never heard of L'Occhio di Dio? Man, what kind of
witch are you?"
I had an incredibly nasty retort ready that involved his mother and the U.S. Navy, but before I
could get it out...."


6. Gwen Frost från Mythos Academy
Gwen har en störtskön attityd och ju längre in i serien man kommer, desto mer kick-ass
blir hon. Väldigt självständig och stark, helt klart en värdig Champion.
"I know that look. What are you up to, Gwen?"
"What makes you think I'm up to something?"
The Valkyrie snorted. "You're breathing, aren't you?"
Bubblare:
Deuce från Razorland serien,
Rose Hathaway från Vampire Academy,
Saba från Dustlands serien
,
Ellie Linton från Tomorrow serien,
Cassie från The 5th Wave &
Amy från In the After.