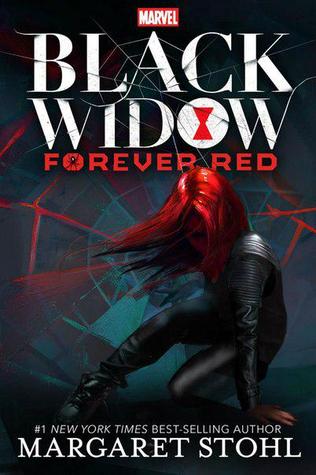 Titel:
Black Widow: Forever Red
Författare:
Margaret Stohl
Serie:
Black Widow #1?
Sidor:
401
Natasha Romanoff is one of the world's most lethal assassins. Trained from a young age in the arts of death and deception, Natasha was given the title of Black Widow by Ivan Somodorov, her brutal teacher at the Red Room, Moscow's infamous academy for operatives.

Ava Orlova is just trying to fit in as an average Brooklyn teenager, but her life has been anything but average.The daughter of a missing Russian quantum physicist, Ava was once subjected to a series of ruthless military experiments-until she was rescued by Black Widow and placed under S.H.I.E.L.D. protection. Ava has always longed to reconnect with her mysterious savior, but Black Widow isn't really the big sister type.

Until now.

When children all over Eastern Europe begin to go missing, and rumors of smuggled Red Room tech light up the dark net, Natasha suspects her old teacher has returned-and that Ava Orlova might be the only one who can stop him. To defeat the madman who threatens their future, Natasha and Ava must unravel their pasts. Only then will they discover the truth about the dark-eyed boy with an hourglass tattoo who haunts Ava's dreams...
Trots att jag faktiskt aldrig har läst en Marvel Universe comic (mycket för att det helt enkelt finns så många, och jag har ingen aning om vart jag skulle börja någonstans) så avgudar jag filmerna (och TV-serierna) och deras karaktärer. Och efter Age of Ultron så står Black Widow (tillsammans med Iron Man) högst upp på min favoritlista. Så när det skulle komma en YA bok om henne så var jag givetvis tvungen att läsa den. Förväntningarna var verkligen skyhöga, och trots att det började skakigt så slutade det med att jag mer eller mindre älskade den här boken.

Jag kan förstå att man blir besviken, och efter en fantastisk inledning så var jag långt ifrån nöjd med de första cirka 100 sidorna. Jag förväntade mig att få Natasha Romanoffs historia, och blev väldigt förvånad när det istället mestadels handlade om ungdomarna Ava och Alex. Men det hela hör ihop på ett väldigt snyggt sätt och framåt slutet var jag väldigt imponerad. Visst, det är lite väl mycket insta-love och jag var långt ifrån övertygad ett bra tag, men all action och smarta plot twists gjorde ändå att jag kunde ha överseende. Och slutet krossade mitt hjärta, och det hade jag inte alls förväntat mig. Så ja, till sist så visade sig Black Widow: Forever Red vara en riktigt bra bok, trots att den var långt ifrån det jag först hade hoppats på.

Av karaktärerna så är givtvis Natasha min favorit. Jag finner henne så fascinerande, och jag gillar att hon är så bad ass utan att blivit utsatt för gammastrålning/byggt sin egen arc reactor dräkt/äger en magisk hammare etc. Ni vet, hon är tuffast av alla trots att hon inte har några superkrafter. Ava och Alex var jag däremot mer tveksam till i början, men framåt slutet så föll jag för båda. Och Ava -->

jag kan knappt vänta på att få se henne som Red Widow i nästa bok

, spoilers slut. Men det kan hända att min favoritgrej i hela boken var Tony Starks bi-roll, och relationen mellan honom och Natasha.

Black Widow: Forever Red var för jäkla bra i mina ögon, och jag är väldigt glad att det ska komma en till bok. Rekommenderas gärna, men var beredd på att det inte uteslutande, eller mestadels, handlar bara om Black Widow.