Waiting on Wednesday startades av Jill från
Breaking the Spine
.
Det är till för att visa upp kommande böcker man längtar lite extra till.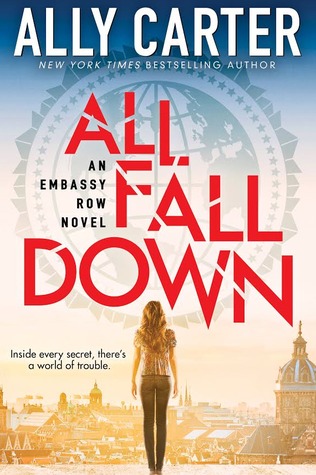 All Fall Down av Ally Carter
Embassy Row #1
Releasedatum: 27 Januari 2015
Grace can best be described as a daredevil, an Army brat, and a rebel. She is also the only granddaughter of perhaps the most powerful ambassador in the world and Grace has spent every summer of her childhood running across the roofs of Embassy Row.

Now, at age sixteen, she's come back to stay - in order to solve the mystery of her mother's death. In the process, she uncovers an international conspiracy of unsettling proportions, and must choose her friends and watch her foes carefully if she and the world are to be saved.
Kommentar: Ally Carters böcker är alltid bra, och självklart ser jag fram emot att stifta bekantskap
med hennes nya serie som jag har riktigt höga förväntningar på.