Titel:
Dangerous Boys
Författare:
Abigail Haas
Serie:
-
Sidor:
328
It all comes down to this. Oliver, Ethan, and I.
Three teens venture into an abandoned lake house one night. Hours later, only two emerge from the burning wreckage.
Chloe drags one Reznick brother to safety, unconscious and bleeding. The other is left to burn, dead in the fire. But which brother survives? And is his death a tragic accident? Desperate self-defense? Or murder...?
Chloe is the only one with the answers. As the fire rages, and police and parents demand the truth, she struggles to piece the story together - a story of jealousy, twisted passion and the darkness that lurks behind even the most beautiful faces...
Den här boken har fått sjukt bra kritik, och givetvis blev jag nyfiken.
Och så här i efterhand så kan jag bara säga att jag förstår varför folk älskar Dangerous Boys. Jag är mer eller mindre helt mind blown, och jag blev så överraskad av handlingen. Tyvärr har jag ingen aning om vad jag kan säga utan att spoila, och även om jag vill skriva en recension som ska göra att alla ni vill läsa boken, så tror jag samtidigt att det är bäst att veta så lite som möjligt. Mitt slutord blir därför att Dangerous Boys är en helt enastående thriller, och en bok jag rekommenderar ALLA att läsa. Helt fantastisk!
Favoritcitat:
"You can never really know someone. Maybe you think that sounds trite, or perhaps you already learned it a long time ago. But me, I didn't really grasp it until now: huddled in the corner of the ambulance, watching the medics try to shock life back into a motionless body."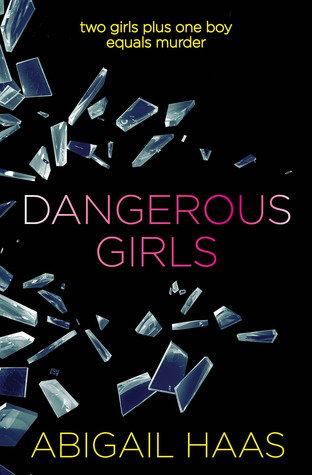 Titel:
Dangerous Girls
Författare:
Abigail Haas
Serie:
-
Sidor:
388
Elise is dead.
And someone must pay.

Anna, her boyfriend Tate, best friend Elise and a group of close friends set off on a debaucherous Spring Break trip to Aruba. But paradise soon turns into a living nightmare when Elise is brutally murdered.

Soon Anna finds herself trapped in a foreign country and fighting for her freedom. As she awaits the judge's decree, it becomes clear that everyone is questioning her innocence. To the rest of the world, Anna isn't just guilty, but dangerous. As the court case unfolds the truth is about to come out, and it's more shocking than you could ever imagine...
Jag hade tänkt vänta lite innan jag plockade upp Dangerous Girls, men faktum är att jag bara läste en bok mellan Dangerous Boys och Dangerous Girls. Och återigen blev jag helt blown away av handlingen, och den här boken var bara så spännande. Uppbyggnaden liknar den i DB, och jag gillar verkligen hur man hoppar mellan nu och dåtid. Ledtrådarna är så spännande, och det var omöjligt att inte vara på Annas sida. Slutet var så fruktansvärt bra, och, markera för spoilers för både Dangerous Girls & Dangerous Boys -->,

trots att jag redan läst DB, och man tycker att jag kanske borde sett slutet komma, så lyckades det ändå att totalförvåna mig. Jag trodde aldrig, aldrig att Anna var den skyldiga, och det hela vara bara så sjukt bra gjort

, spoilers slut.
Jag gillade faktiskt Dangerous Girls mer än Dangerous Boys, även om jag ger dem samma betyg, och jag rekommenderar gärna den här boken till alla som vill läsa en oerhört spännande thriller. Jag är mäkta imponerad av Abigail Haas, och hoppas helt klart på fler böcker i samma stil av henne.
Favoritcitat:
"Wouldn't we all look guilty, if someone searched hard enough?"
9 / 10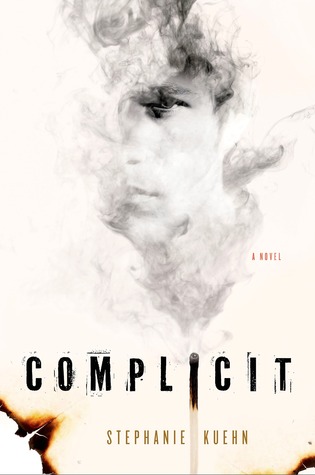 Författare:
Stephanie Kuehn
Two years ago, sixteen-year-old Jamie Henry breathed a sigh of relief when a judge sentenced his older sister to juvenile detention for burning down their neighbor's fancy horse barn. The whole town did. Because Crazy Cate Henry used to be a nice girl. Until she did a lot of bad things. Like drinking. And stealing. And lying. Like playing weird mind games in the woods with other children. Like making sure she always got her way. Or else.

But today Cate got out. And now she's coming back for Jamie.
Såna här böcker känns nästan omöjliga att recensera utan att spoila, och därför får även Complicit bara en minirecension. Vad jag kan säga är att handlingen var både spännande, och väldigt mörk, och att slutet lämnade mig totalt mindfucked. Trots att jag faktiskt redan hade listat ut det mesta, så satt jag ändå bara och gapade i slutet, och den här boken var riktigt bra gjord. Jag älskade dessutom språket, och var väldigt fascinerad av både Jamie och Cate (önskade dock att man fått se ännu mer av Cate). Det enda jag inte gillade i den här boken var romansen, även om jag kunde ha överseende med den. Complicit lyckades med att förvåna mig, trots att jag var övertygad om vad som pågick, och det säger väl faktiskt allt. En oerhört bra bok, och jag ser fram emot att läsa mer av författaren i framtiden. Rekommenderas varmt.
"Crazy isn't feeling misunderstood or laughing at the wrong times or finding meaning in music that other people don't like. Crazy isn't studying hard, chasing good grades, and earning them but still ending up in the bathroom with stomach cramps before school. And crazy isn't wondering why you should even bother getting out of bed every morning in the first place when all you're going to do is crawl back into it at the end of the day and wish feverishly that everything that happened in between could be swept away and forgotten like the drab fleeting sands of time. No, real crazy is about taking something good and spoiling it.