Waiting on Wednesday startades av Jill från
Breaking the Spine
.
Det är till för att visa upp kommande böcker man längtar lite extra till.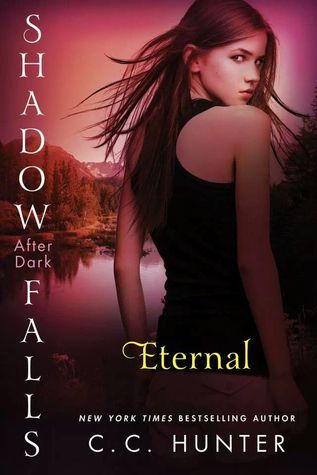 Eternal av C.C. Hunter
Shadow Falls: After Dark #2
Releasedatum: 28 Oktober 2014
All her life, Della's secret powers have made her feel separated from her human family. Now, she's where she belongs, at Shadow Falls. With the help of her best friends Kylie and Miranda, she'll try to prove herself in the paranormal world as an investigator—all the while trying to figure out her own heart. Should she chose Chase, a powerful vampire with whom she shares a special bond? Or Steve, the hot shapeshifter whose kisses make her weak in the knees? When a person with dark connection to her past shows up, it'll help her decide which guy to choose–and make her question everything she knows about herself.
Kommentar: Jag längtar så mycket efter den här boken, men snälla Della välj Steve och inte Chase. Ska bli så spännande att få läsa den dock.