Jag blev taggad av Shay på
The Story Goes...
att göra den här Bookentines enkäten som hon själv
kommit på för att fira Alla hjärtans dag. Jättekul, tycker jag, and thanks for the tag sweetie! :)
Reglerna är:
1. Thank the person who tagged you and make sure to put the picture in your post.
2. Answer the questions.
3. Tag some people!
Och frågorna är:
My OTP(One True Pairing):
Utan att tveka så är det Sydney och Adrian från Bloodlines serien.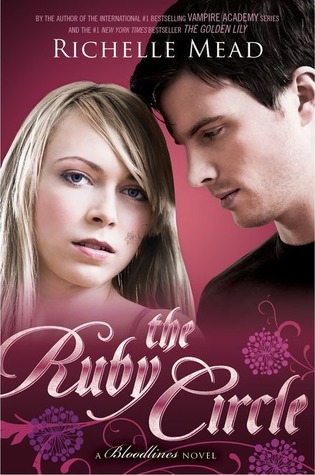 My Favorite Ship To Ship:
Just nu så är jag extra förtjust i Cleo och Magnus från Falling Kingdoms
(Gathering Darkness var bara SÅ bra).
Favorite LGBTQ Ship:
Magnus Bane och Alec Lightwood från The Mortal Instruments!
Favorite YA Contemporary Romance Book:
Den här frågan var lite svårare, men jag måste nog svara The Fault in Our Stars av John Green.
Favorite Ship From A Book That Isn't Contemporary Romance:
Celaena & Chaol från Throne of Glass serien.
Favorite Friendship:
Harry, Ron och Hermione från Harry Potter.
Top Book Boyfriend Of All Time:
Nikolai Lantsov från The Grisha av Leigh Bardugo.
Three Other Book Boyfriends Because We All Know You Can't Have Just One:
Adrian Ivashkov (VA, Bloodlines), Dorian Havilliard (ToG) och James Carstairs (TID).
The Character I Wish Was My Valentine:
Då måste jag nog svara Nikolai igen..
The Character I Wish I Could Spend Valentines Day With Sulking Over The Fact The We Don't Have Dates (I.e. Book character I wish was my best friend):
Christian Ozera från Vampire Academy, som iofs säkert skulle ha en date men som jag ändå tror
att jag skulle trivas oerhört bra tillsammans med.
Most Painful Ship To Ship
(because they don't end up together, or they never could, or one them dies, ect.):
Lena & Alex i Delirium av Lauren Oliver
(och nu tänker jag mest på i den första boken).
"He is looking at me through the smoke, across the fence. He never takes his eyes off me. His hair is a crown of leaves, of thorns, of flames. His eyes are blazing with light, more light than all the lights in every city in the whole world, more light than we could ever invent if we had ten thousand billion years."
Favorite Love Triangle:
Will, Tessa & Jem i The Infernal Devices.
A Villian You Secretly Love:
The Darkling!!
Jag taggar: