Den här taggen har jag sett lite här och där den senaste tiden, och jag tycker att den verkar väldigt rolig. Så därför tänkte jag passa på att göra den. Ursprunligen kommer den
här
och
här
ifrån (tror jag). Och frågorna är följande;
1. Best book you've read so far in 2015
Utan tvekan så är det The Storyspinner av Becky Wallace. Den enda boken hittills i år som fått full poäng av mig.
2. Best sequel you've read so far in 2015
Deceptive av Emily Lloyd-Jones.
3. New release you haven't read yet, but want to
Oblivion av Kelly Creagh som jag har väntat i flera år på, och An Ember in the Ashes av Sabaa Tahir som var en av årets mest efterlängtade boksläpp för mig, men som jag inte kommit mig för att läsa än.
4. Most anticipated release for the second half of the year
Queen of Shadows av Sarah J. Maas!! (kanske inte helt oväntat)
5. Biggest disappointment
Everything That Makes You av Moriah McStay.
6. Biggest surprise
The Winner's Crime av Marie Rutkoski som totally blew me away, allra helst eftersom jag inte var helt såld efter den första boken.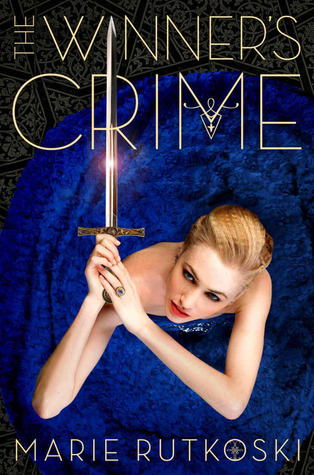 7. Favourite new author. (Debut or new to you)
Becky Wallace, Emily Lloyd-Jones och Amy Zhang.
8. Newest fictional crush
Devlen från Glass serien av Maria V. Snyder. <3
9. Newest favourite character
Ciere Giba från Illusive av Emily Lloyd-Jones och Nine från the Lorien Legacies av Pittacus Lore.
10. Book that made you cry
Vanishing Girls av Lauren Oliver, Falling into Place av Amy Zhang, All the Bright Places av Jennifer Niven och Winger av Andrew Smith.
11. Book that made you happy
The Fill-In Boyfriend av Kasie West, Spy Glass av Maria V. Snyder, Simon vs the Homo Sapiens Agenda av Becky Albertalli och The Awesome av Eva Darrows.
12. Favourite book to film adaptation you saw this year
Jag måste nog säga The DUFF. Lite för att det är den enda adaptionen jag sett hittills i år, men mest för att jag tycker att filmen är nästan lika fantastisk som boken (trots dess stora olikheter).
13. Favourite review you've written this year
14. Most beautiful book you've bought so far this year (or received)
The Infinite av Lori M. Lee. Kommentarer överflödiga.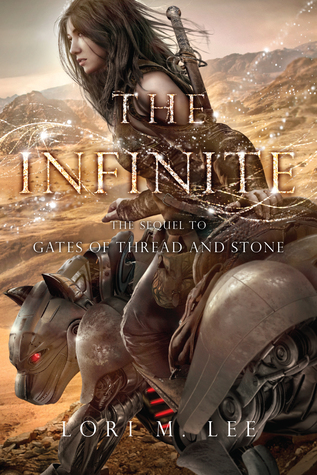 15. What books do you need to read by the end of the year?
A Book of Spirits and Thieves av Morgan Rhodes.