thanks for the tag sweetie, och det är alltså en massa frågor om läsning som ska besvaras..
1. Do you get sick while reading in the car?
Ytterst, ytterst sällan, och bara om jag är hungrig. Annars har jag absolut inga problem med att läsa
i bilen, på bussen, tåget, flyget, etc.

2. Which author's writing style is completely unique to you and why?
Åh, vilken svår fråga. Jag tror jag måste svara Melina Marchetta, för att hon är en enastående storyteller, hennes berättelser har alltid flera lager, och hennes språk är makalöst vackert.

3. Harry Potter series or the Twilight Saga? Give 3 points to defend your answer.
Harry Potter, utan tvekan!
1. För att jag fortfarande älskar serien av hela mitt hjärta, after all this time.
2. För att alla karaktärerna är komplexa och äkta.
3. !!!!!

4. Do you carry a book bag? If so, what is in it (besides books…)?
Um, nej. Men däremot har jag alltid en bok i väskan.

5. Do you smell your books?
Haha, självklart.

6. Books with or without little illustrations?
Det är väl alltid roligt med illustrationer eller något annat lite extra i böcker?

7. What book did you love while reading but discovered later it wasn't quality writing?
Typ Twilight, eller House of Night böckerna.

8. Do you have any funny stories involving books from your childhood? Please share!
Jag tror inte det, ingenting jag kommer på nu iallafall.

9. What is the thinnest book on your shelf?
Elixir av Jennifer L. Armentrout, 74 sidor.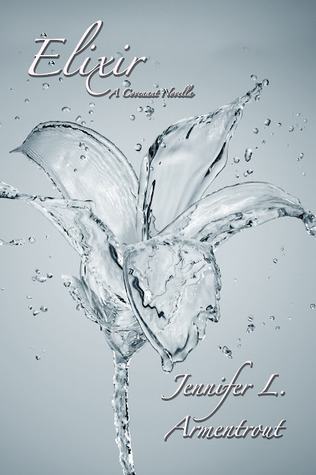 10. What is the thickest book on your shelf?
Jag orkar inte gå och räkna sidor, men förmodligen någon av; Det av Stephen King,
Under kupolen av Stephen King, eller A Storm of Swords (om jag räknar den som en bok) av
George R.R. Martin.

11. Do you write as well as read? Do you see yourself in the future as being an author?
Nej, det gör jag inte. Jag har ingen som helst fantasi till att komma på något själv, trots att
jag läser så pass mycket som jag gör.

12. When did you get into reading?
Jag har älskat att läsa sedan jag först lärde mig, och jag har alltid läst mycket
(även om det blivit extremt mycket de senaste åren).

13. What is your favorite classic book?
Jag är ju inte särskilt mycket för klassiker, tyvärr. Dock gillar jag Edgar Allan Poe..

14. In school was your best subject Language Arts/English?
Ja, jag har alltid haft lätt för språk. Både svenska och engelska.
Däremot har jag jätteproblem med matte, och får lite smått panik om jag måste huvudräkna.

15. If you were given a book as a present that you had read before and hated…what would you do?
Jag vet inte..tacka personen som gav den till mig och sedan antingen ge bort den, eller
gömma den i bokhyllan.

16. What is a lesser known series that you know of that is similar to Harry Potter or
the Hunger Games?
Åh, jag gillar faktiskt inte att jämföra böcker, och försöker se det mesta som sin egen, unika grej.
Men det är klart att om någon läst The Hunger Games och vill ha en rekommendation utefter det, så svarar jag alltid The Maze Runner av James Dashner.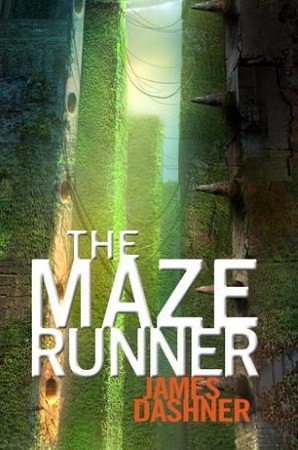 17. What is a bad habit you always do (besides rambling) while blogging?
Lyssnar på musik och sjunger istället för att skriva..

18. What is your favorite word?
Jag vet inte om det är mina favoriter, men jag använder både fenomenal och fantastisk mer
än vad som kanske är normalt.

19. Are you a nerd, dork, or dweeb? Or all of the above?
Det beror väl lite på hur man väljer att definiera orden. Men jag skulle nog kalla mig själv för en
nerd. Allra helst när det kommer till böcker/filmer/TV-serier.

20. Vampires or Fairies? Why?
Vampyrer har alltid varit mina favoritvarelser, så det är mitt självklara svar.

21. Shapeshifters or Angels? Why?
Åh, svårt. Shapeshifters tror jag. Jag får alltid för mig att jag inte gillar änglar, även
fast jag läst flera bra ängelböcker.

22. Spirits or Werewolves? Why?
Spirits!

23. Zombies or vampires?
Åh, ännu svårare. Men eftersom jag är livrädd för Zombies, så väljer jag det.

24. Love triangle or forbidden love?
Jag gillar inget utav det, men tyvärr tycker jag nästan att man får räkna med åtminstonde något, och alltför ofta båda, av det i de flesta böckerna. Men jag har nog hellre förbjuden kärlek än en kärlekstriangel, om den inte är riktigt bra gjord (typ The Infernal Devices eller Throne of Glass).

25. Lastly: Full on romance books or action-packed with a few love scenes mixed in?
Action-packed med lite kärlek. Jag behöver inte ens fundera på den.. :)
Och till sist så taggar jag;