Waiting on Wednesday startades av Jill från
Breaking the Spine
.
Det är till för att visa upp kommande böcker man längtar lite extra till.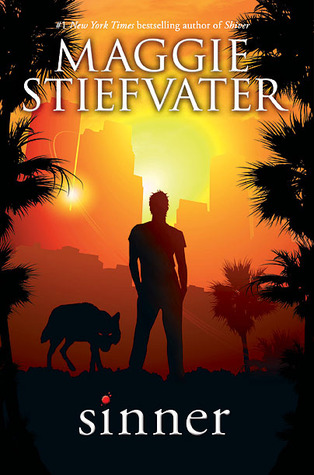 Sinner av Maggie Stiefvater
The Wolves of Mercy Falls #4
Releasedatum: 1 Juli 2014
Sinner follows Cole St. Clair, a pivotal character from the #1 New York Times bestselling Shiver Trilogy. Everybody thinks they know Cole's story. Stardom. Addiction. Downfall. Disappearance. But only a few people know Cole's darkest secret -- his ability to shift into a wolf. One of these people is Isabel. At one point, they may have even loved each other. But that feels like a lifetime ago. Now Cole is back. Back in the spotlight. Back in the danger zone. Back in Isabel's life. Can this sinner be saved?
Kommentar: Jag var aldrig nöjd med hur Forever slutade, och i flera år så hoppades jag på
en fortsättning. Sinner är en av mina mest efterlängtade böcker någonsin, och jag ser så mycket fram emot att få återse Cole och Isabel.