Här är min topp 30 över de bästa böckerna jag läst under 2014.
Obs!
Jag räknar bara 1 bok/serie (utom på plats 3, där jag omöjligt kan bestämma mig för
vilken som var min favorit), och inga omläsningar.
30. Glory O'Brien's History of the Future av A.S. King
29. Dödens trubadur av Fredrik Lindblom
28. The Cure for Dreaming av Cat Winters
27. Snow Like Ashes av Sara Raasch
26. The Thousand Dollar Tan Line av Rob Thomas & Jennifer Graham
25. Sinner av Maggie Stiefvater
24. Prisoner of Night and Fog av Anne Blankman
23. In the Shadow of Blackbirds av Cat Winters
22. Split Second av Kasie West
21. Dark Triumph av Robin LaFevers
20. Between the Spark and the Burn av April Genevieve Tucholke
19. Three av Kristen Simmons
18. Kinslayer av Jay Kristoff
17. The Kiss of Deception av Mary E. Pearson
16. Reborn av C.C. Hunter
15. Unmade av Sarah Rees Brennan
14. Everblaze av Shannon Messenger
13. Vicious av V.E. Schwab
12. The Retribution of Mara Dyer av Michelle Hodkin
11. Ignite Me av Tahereh Mafi
9. Silver Shadows av Richelle Mead
8. Cruel Beauty av Rosamund Hodge
7. Illusions of Fate av Kiersten White
6. Quintana of Charyn av Melina Marchetta
5. The Blood of Olympus av Rick Riordan
4. City of Heavenly Fire av Cassandra Clare
3. The Unwind Dystology av Neal Shusterman
2. Killer Frost av Jennifer Estep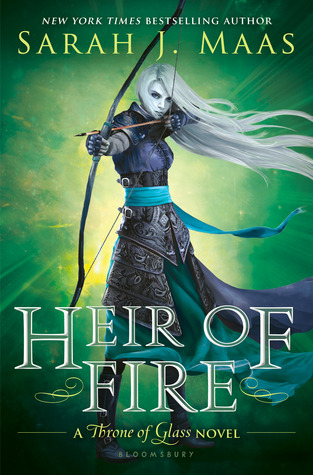 1. Heir of Fire av Sarah J. Maas

Vilken var den bästa boken du läste i år?