Top Ten Tuesday is an original feature created at the lovely
The Broke and the Bookish
.
Every Tuesday we're given a new topic to create or top ten list.
Today's topic is: In honor of Fall Tv, do a Tv-themed topic! =
Top Ten Favorite TV Shows of All Time
10. Cougar Town
I started watching this show on a whim, but it quickly became one of my all time favorites. I haven't seen the last season yet though, mostly because I don't want it to be over. I absolutely love these wine drinking idiots and their friendships, and it's a show that always makes me laugh.
9. The Vampire Diaries
I'm not sure I like this as much today, as I did when it first aired. But it's a bit of a guilty pleasure, and Damon Salvatore is one of my all time favorite characters. I haven't watched season 7 yet though, and I'm not sure how I feel about the no Elena part. But all the drama, and the vampires/witches/werewolves/doppelgangers..I don't know, but I love it.
8. Criminal Minds
This is scary, and creepy, and absolutely brilliant. I'm a bit fascinated with serial killers, and I love the psychology behind this show. Also, the characters. <3
7. The Flash
I love this. All the heroes, and metahumans. And Barry Allen's the cutest.
6. Teen Wolf
This is one of those shows that's just getting better and better every time I watch it. I love the characters, the plot, and the relationships. Still a bit heartbroken after Isaac left. The friendship between him and Scott was epic. But Stiles will always be my favorite character. I haven't seen season 5 yet though, because stupid Netflix Sweden is taking forever to make it available.
5. The 100
Love, love, love this show, and everything about it.
4. The Big Bang Theory
This is my no 1 favorite comedy show. Sheldon Cooper is probably the best character there is.
3. Veronica Mars
Veronica Mars is a fantastic show, and one that will always be amongst my favorites. The mysteries, the drama, the characters, and their relationships. And the movie! <3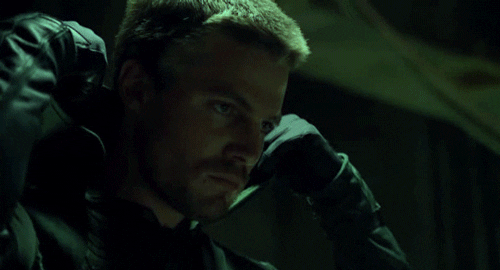 2. Arrow
I actually refused to watch this show in the beginning, because I thought it was so stupid. But I guess I was the stupid one, since it's now one of my all time favorites, and I love everything about it.
1. Buffy the Vampire Slayer
It's been almost twenty years since Buffy was first aired, and to this day it's my favorite TV show. The badassness, the heartbreak, the characters, the everything. Season 5 and 6 are my favorites, but the best episode is s4e10, Hush, which even today scares the hell out of me. The whole show is just so freaking fabulous, and now I kind of wanna re-watch it again...
What are some of your favorite TV-shows?