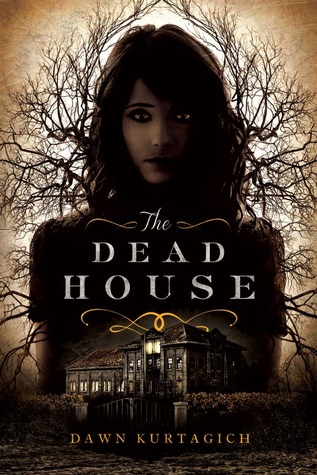 Titel:
The Dead House
Författare:
Dawn Kurtagich
Serie:
-
Sidor:
401
Over two decades have passed since the fire at Elmbridge High, an inferno that took the lives of three teenagers. Not much was known about the events leading up to the tragedy - only that one student, Carly Johnson, vanished without a trace...

...until a diary is found hidden in the ruins.

But the diary, badly scorched, does not belong to Carly Johnson. It belongs to Kaitlyn Johnson, a girl who shouldn't exist Who was Kaitlyn? Why did she come out only at night? What is her connection to Carly?

The case has been reopened. Police records are being reexamined: psychiatric reports, video footage, text messages, e-mails. And the diary.

The diary that paints a much more sinister version of events than was ever made publicly known.
Alltså, wow. Den här boken.. Så jäkla bra. Det känns svårt att få till en sammanhängande recension, men jag ska göra mitt bästa. Redan från första stunden jag hörde talas om The Dead House så var jag intresserad av att läsa den. Jag förhandsbokade den långt innan dess release och kastade mig genast över den när den väl kom. Men ändå så hade jag inte förväntat mig att den skulle vara så här bra, och jag är aningen mind blown över hela alltet.

Handlingen var fantastiskt spännande, och sättet som boken var uppbyggd på gjorde läsupplevelsen ännu mer speciell. Boken berättas alltså i dagboksanteckningar, intervjuer, videoklipp (fast omgjorda till text), email, tidningsartiklar mm. Man vet aldrig vad som är på riktigt eller inte, och jag har nog fortfarande inte riktigt bestämt mig hur jag ska tolka allt. Och dessutom är den så full av obehagliga och kusliga scener att jag faktiskt var tvungen att vänta på dagsljus innan jag kunde fortsätta att läsa, och det är ytterst sällan något sådant händer mig.

Det är typ omöjligt att prata om karaktärerna utan att spoila. Vad jag kan säga är att jag älskade Kaitlyn. Och Carly. Och jag fann de övriga karaktärerna att vara väldigt intressanta, på ett eller annat sätt.

The Dead House har fått mig att tvivla på verkligheten i sig. Den var så bra, och så obehaglig, och jag älskade varenda sida. Rekommenderas varmt!