Waiting on Wednesday startades av Jill från
Breaking the Spine
.
Det är till för att visa upp kommande böcker man längtar lite extra till.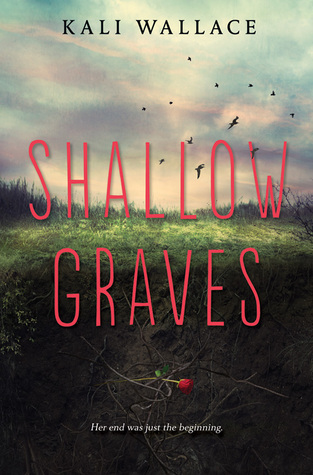 Shallow Graves av Kali Wallace
Releasedatum: 26 Januari 2016
When seventeen-year-old Breezy Lin wakes up in a shallow grave one year after her death, she doesn't remember who killed her or why. All she knows is that she's somehow conscious—and not only that, she's able to sense who around her is hiding a murderous past. In life, Breezy was always drawn to the elegance of the universe and the mystery of the stars. Now she must set out to find answers and discover what is to become of her in the gritty, dangerous world to which she now belongs—where killers hide in plain sight and a sinister cult is hunting for strange creatures like her. What she finds is at once empowering, redemptive, and dangerous.
Kommentar: Det här verkar vara en perfekt bok för mig, och jag längtar så efter att få läsa den.