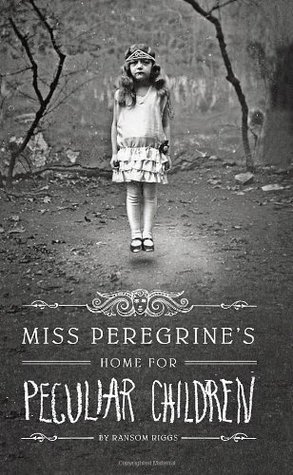 Titel:
Miss Peregrine's Home for Peculiar Children
Författare:
Ransom Riggs
Serie:
Miss Peregrine's Peculiar Children #1
Sidor:
349
A mysterious island. An abandoned orphanage. A strange collection of curious photographs.

A horrific family tragedy sets sixteen-year-old Jacob journeying to a remote island off the coast of Wales, where he discovers the crumbling ruins of Miss Peregrine's Home for Peculiar Children. As Jacob explores its abandoned bedrooms and hallways, it becomes clear that the children were more than just peculiar. They may have been dangerous. They may have been quarantined on a deserted island for good reason. And somehow—impossible though it seems—they may still be alive.
Miss Peregrine's Home for Peculiar Children är en av de böcker som stått oläst längst i mina hyllor. Jag vet faktiskt inte varför det dröjt så länge för mig att läsa den, för jag har alltid varit intresserad. Men nu är det äntligen gjort, och givetvis tyckte jag väldigt mycket om den.
Handlingen var både spännande (om än lite enkel) och charmig, och jag gillade de flesta av karaktärerna (även om man kanske inte fick lära känna dem så mycket som jag önskat). Men det bästa var blandningen av Riggs språk tillsammans med de otroliga fotografierna. Helt fantastiskt.
Jag har även uppföljaren ståendes här hemma i hyllan, och jag lovar att det inte kommer att dröja i närheten av lika länge innan jag läser den. Rekommenderas gärna.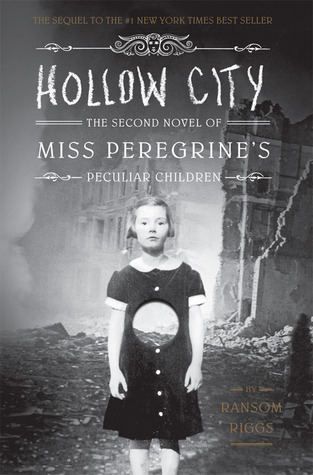 Titel:
Hollow City
Författare:
Ransom Riggs
Serie:
Miss Peregrine's Peculiar Children #2
Sidor:
396
Spoilervarning! Boken ingår i en serie, spoilers från tidigare böcker förekommer.
Having escaped Miss Peregrine's island by the skin of their teeth, Jacob and his new friends must journey to London, the peculiar capital of the world. Along the way, they encounter new allies, a menagerie of peculiar animals, and other unexpected surprises.
Det dröjde inte alls så många dagar innan jag plockade upp uppföljaren till Miss Peregrine's.., och precis som med den första boken så tyckte jag riktigt mycket om Hollow City. Den trollband mig inte lika mycket som den första boken gjorde, men jag gillade den ändå. Handlingen var spännande och intressant, karaktärerna är charmiga, och fotografierna är givetvis alldeles fantastiska. Och även om jag i början inte var lika såld, så levde slutet mer än upp för det, och jag absolut älskade det. Måste definitivt skaffa hem sista boken i serien asap, för jag vill så gärna veta hur allt ska sluta.