Top Ten Tuesday is an original feature created at the lovely
The Broke and the Bookish
.
Every Tuesday we're given a new topic to create or top ten list.
Today's topic is: Back To School Freebie =
Books I Think Should be Required Reading
5. Dangerous Girls by Abigail Haas
The mindfucker-y that is this book would make for an excellent discussion.
4. Code Name Verity by Elizabeth Wein
World War 2. The Feminism. The friendship and heartbreak. It all makes an excellent read.
3. The Hunger Games by Suzanne Collins
I don't think I need to comment on this one...right?
2. Finnikin of the Rock by Melina Marchetta
I think this is a book that very much reflects on the world as it is today. With war, immigration, and not feeling like you belong anywhere. All wrapped up in fantasy goodness.
Also, the prose is to die for.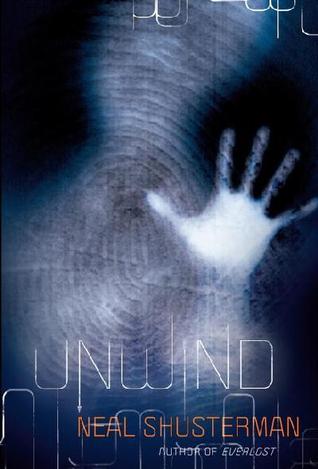 1. Unwind by Neal Shusterman
This is the most scary dystopian there is, and when you look closely at it, you can't help imagine that maybe, maybe, it's not so far off. Which scares me even more. And I would've loved to read, and discussed, it in school.
"The sad truth about humanity...is that people believe what they're told. Maybe not the first time, but by the hundredth time, the craziest of ideas just becomes a given."
- Neal Shusterman, UnWholly