Waiting on Wednesday startades av Jill från
Breaking the Spine
.
Det är till för att visa upp kommande böcker man längtar lite extra till.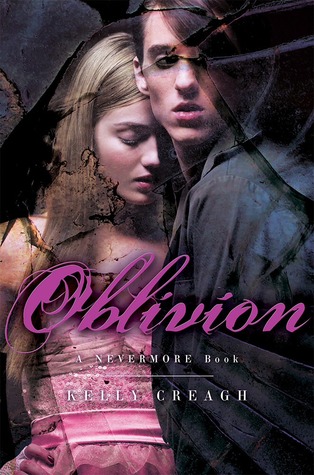 Oblivion av Kelly Creagh
Nevermore #3
Releasedatum: 28 Juli 2015
The fine line between life and death blurred long ago for Isobel Lanley. After a deadly confrontation with Varen in the dreamworld, she's terrified to return to that desolate and dangerous place. But when her nightmares resume, bleeding into reality, she is left with no choice. Varen's darkness is catching up to her. To everything. Threatening to devour it all.

Isobel fears for her world. For her sanity and Varen's—especially after a fresh and devastating loss. To make matters worse, the ghostly demon Lilith wants Varen for her own, and she will do anything to keep him in her grasp—anything.

Can Isobel ever find her happy ending? Worlds collide and fates are sealed in this breathtaking finale to the Nevermore trilogy.
Kommentar: Jag kommer nog inte att våga tro att den här äntligen kommer ut förrän jag har den i mina händer. Boken har blivit uppskjuten så många gånger, och jag kan knappt vänta på att äntligen, ÄNTLIGEN, få läsa den.