Här är min topp 30 över de bästa böckerna jag läste under 2015.
Obs! Jag räknar bara en bok/serie (utom på plats 3, där jag omöjligt kunde bestämma mig), och inga omläsningar.
30. Survive the Night av Danielle Vega
29. The Orphan Queen av Jodi Meadows
28. Made You Up av Francesca Zappia
27. Simon vs. the Homo Sapiens Agenda av Becky Albertalli
26. Blood of My Blood av Barry Lyga
25. Alive av Scott Sigler
24. Carry On av Rainbow Rowell
23. Gathering Darkness av Morgan Rhodes
22. Eldtronen av Rick Riordan
21. Slasher Girls and Monster boys av April Genevieve Tucholke mfl.
20. Spy Glass av Maria V. Snyder
19. The Rose Society av Marie Lu
18. The Fill-In Boyfriend av Kasie West
17. A Darker Shade of Magic av V.E. Schwab
16. Firefight av Brandon Sanderson
15. The Bitter Kingdom av Rae Carson
14. Illuminae av Amie Kaufman & Jay Kristoff
13. Falling into Place av Amy Zhang
12. The Ruby Circle av Richelle Mead
11. A Court of Thorns and Roses av Sarah J. Maas
10. Gyllene sonen av Pierce Brown
9. The Walls Around Us av Nova Ren Suma
8. The Scorpion Rules av Erin Bow
7. The Winner's Crime av Marie Rutkoski
6. Vanishing Girls av Lauren Oliver
5. Six of Crows av Leigh Bardugo
4. The Swrod of Summer av Rick Riordan
3. Illusive & Deceptive av Emily Lloyd-Jones
2. The Storyspinner av Becky Wallace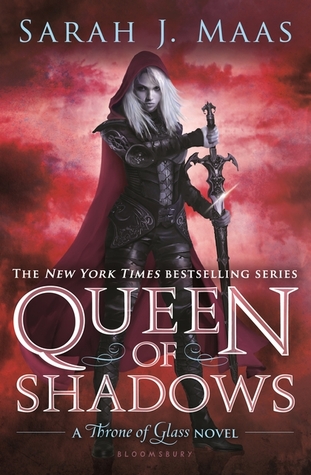 1. Queen of Shadows av Sarah J. Maas
Vilken var din favoritbok under 2015?