Waiting on Wednesday startades av Jill från
Breaking the Spine
.
Det är till för att visa upp kommande böcker man längtar lite extra till.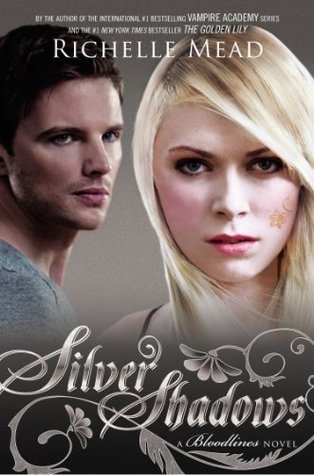 Silver Shadows av Richelle Mead
Bloodlines #5
Releasedatum: 29 Juli 2014
In The Fiery Heart, Sydney risked everything to follow her gut, walking a dangerous line to keep her feelings hidden from the Alchemists.

Now in the aftermath of an event that ripped their world apart, Sydney and Adrian struggle to pick up the pieces and find their way back to each other. But first, they have to survive.

For Sydney, trapped and surrounded by adversaries, life becomes a daily struggle to hold on to her identity and the memories of those she loves. Meanwhile, Adrian clings to hope in the face of those who tell him Sydney is a lost cause, but the battle proves daunting as old demons and new temptations begin to seize hold of him. . . .

Their worst fears now a chilling reality, Sydney and Adrian face their darkest hour in this heart-pounding fifth installment in the New York Times bestselling Bloodlines series, where all bets are off.
Kommentar: Den här serien har bara blivit bättre och bättre, och efter slutet i The Fiery Heart så kan inte den här boken komma ut snabbt nog. Jag längtar så efter att få läsa den, och är övertygad om att det kommer att bara den bästa boken hittills.