Varje tisdag anordnar
The Broke and the Bookish
en
Top Ten Tuesday
.
Här ger man sin Topp 10 i veckans valda ämne som denna vecka är:
Top Ten Seven Characters You Just Didn't Click With
7. Josie från The Return av Jennifer L. Armentrout
Så tråkig och vanilla, och det fanns ingenting intressant alls hos henne. Att jag tycker att hon är en dålig match för Seth är något av en underdrift.
6. Tobias från Divergent trilogin av Veronica Roth
Jag gillade honom helt okej när han var Four, men så fort han blev Tobias så tappade jag intresset. Och i Allegiant så kom vi inte alls överens, tyvärr.
5. Eadlyn från The Heir av Keira Cass
Bortskämd, egoistisk, ytlig..nej Eadlyn och jag klickade verkligen inte.


4. Day från Legend av Marie Lu
Jag älskade June, men Day och jag kom aldrig överens. Jag vet inte riktigt varför dock..
3. Fiona och Fi från Everything That Makes You av Moriah McStay
Det är oerhört fascinerande hur två karaktärer kunde störa mig så mycket som Fiona och Fi. Men båda drev mig till vansinne och vi klickade inte alls.
2. Jonas från Falling Kingdoms av Morgan Rhodes
Jag har sjukt svårt för Jonas. Så arrogant. Så irriterande. Jag vet inte hur han lyckas överleva i en serie som dödar fler karaktärer än jag kan räkna, men jag tvivlar på att det har något med skicklighet att göra..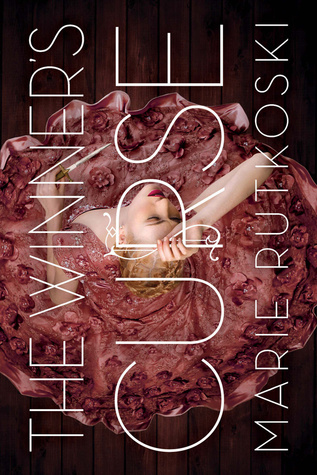 1. Arin från The Winner's Trilogy av Marie Rutkoski
Det här är så roligt, men andledningen till att jag inte riktigt klickar med Arin är att flera av hans karaktärsdrag; stoltheten, impulsiviteten, att han har så lätt att bli arg och svårt för att hoppas, är drag som jag också har, men som jag inte tycker om hos mig själv. Så andledningen till att jag inte klickar med Arin är helt enkelt för att vi är för lika.