Varje tisdag anordnar
The Broke and the Bookish
en Top Ten Tuesday.
Här ger man sin Topp 10 i veckans valda ämne som denna vecka är:
Freebie Week! Pick a topic near and dear to your heart! Something you wished was on our
official list!
And since I couldn't quite come up with a bookish topic, and because I'm so addicted to The 100 right now, I've chosen to list my five favorite ongoing TV Shows right now.
5. The Flash
I started watching The Flash last fall (I have this thing when I almost always wait until a whole season is out, before I start watching a show. It's a habit I picked up after falling in love with Joss Whedon's Dollhouse many years ago, only to see it cancelled way to soon), and I absolutely love it. Barry Allen is the cutest, and I'm just so fascinated by all the Meta Humans.
4. Criminal Minds
I've watched this since the premiere, and it never gets tiring. I love all the new cases, and all the serial killer stuff, and most of all, I love Dr. Spencer Reid. Some episodes are pretty scary, but that's kind of the best part of the whole show.
3. The Big Bang Theory
This show is so funny, and so nerdy. And Jim Parsons as Sheldon Cooper is just the best there is.
2. The 100
I've just recently started watching this (I have three episodes left on season 2, so, shh..no spoilers please), but it's already one of my favorites. I love the action, and the drama, and I just cannot stop watching.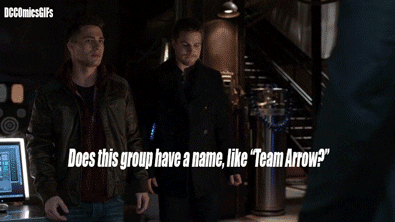 1. Arrow
I never expected to love this as much as I do, but I can just watch it over and over again. I love everything about it, but especially the characters. Oh, and the crossovers between this and The Flash are just to die for.
Honorable mentions; Agents of S.H.I.E.L.D, Teen Wolf, The Vampire Diaries & New Girl.
What are your favorite ongoing TV-show?