Den här taggen såg jag först hos
Nelly
, och eftersom jag älskar Taylor Swift så beslöt jag mig för
att göra den när
Anna
taggade alla med ett A i sitt bloggnamn. Så, eh, tack Anna.. :)
Taggen går ut på att man har 12 av Taylor Swifts låtar och att man ska hitta böcker som passar
in på låtarna, helt enkelt.
Frågor:
1. We Are Never Ever Getting Back Together - pick a book or series that you were pretty sure you were in love with, but then wanted to break up with
Det här var nog den svåraste frågan för mig, men det finns två bokserier där jag absolut älskade den första boken, men där serien gradvis bara blivit sämre och sämre, och det är Denazen av Jus Accardo och The Body Finder av Kimberly Derting.
2. Red - pick a book with a RED cover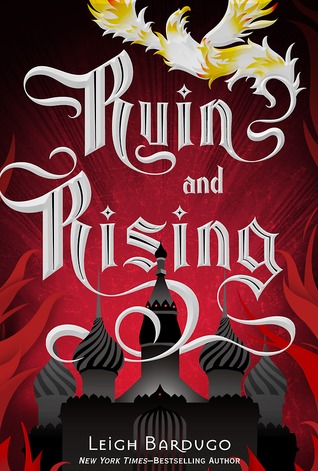 Ruin and Rising av Leigh Bardugo
3. The Best Day - pick a book that makes you feel nostalgic
Självklart så tar jag Harry Potter and the Philosopher's Stone av J.K. Rowling, en bok som varit en
av mina absoluta favoriter i över halva mitt liv.
4. Love Story - pick a book with forbidden love
A Midsummer's Nightmare av Kody Keplinger har lite av en förbjuden kärlek där
huvudkaraktärerna är (nyblivna) styvsyskon och blir kära i varandra.
5. I Knew You Were Trouble - pick a book with a bad character you couldn't help but love
Aaron Warner, The Shatter Me Series av Tahereh Mafi.
6. Innocent (written b/c of Kanye West!) - pick a book that someone ruined the ending for
Jag har blivit riktigt spoilad två gånger. Den första var att Clary och Jace var -->
"syskon"
, i City of Bones av Cassandra Clare, och den andra var det som händer -->
Dimitri
, i Shadow Kiss av
Richelle Mead.
7. Everything Has Changed - pick a character from a book who goes through extensive
character development
Celaena Sardothien i Heir of Fire av Sarah J. Maas!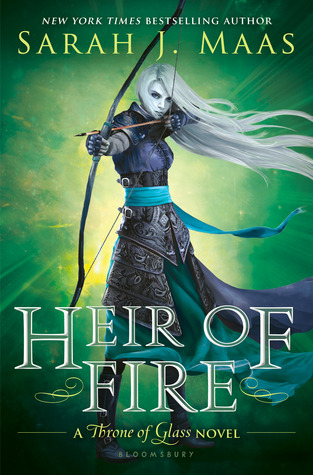 8. You Belong With Me - pick your most anticipated book release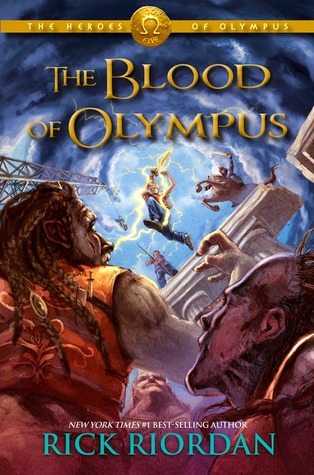 The Blood of Olympus av Rick Riordan
9. Forever and Always - pick your favorite book couple
Sydney och Adrian i Bloodlines av Richelle Mead, och Tessa, Will & Jem i The Infernal Devices
av Cassandra Clare.
10. Come Back, Be Here - pick the book you would least like to lend out, for fear of missing it too much
Jag är inte alltför förtjust i att låna ut mina böcker i överhuvudtaget, men jag skulle inte låna ut min signerade Jellicoe Road av Melina Marchetta, eller mina Harry Potter böcker. Som jag känner för tillfället så vill jag inte eller låna ut Illusions of Fate av Kiersten White eller mina Throne of Glass böcker av Sarah J. Maas, eftersom jag är lite extra kär i dem just nu.
Bonusfrågor:

11. Teardrops On My Guitar - pick a book that made you cry a lot
Bara nu senast; Unmade av Sarah Rees Brennan
12. Shake It Off - pick a book that you love so much, you just shake off the haters
Touch of Frost av Jennifer Estep!!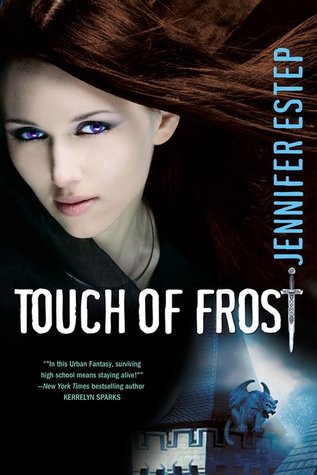 Jag taggar alla som vill, och lämna gärna en kommentar så jag kan kolla in era svar om ni
känner för att göra taggen. :)