Varje tisdag anordnar
The Broke and the Bookish
en
Top Ten Tuesday
.
Här ger man sin Topp 10 i veckans valda ämne som denna vecka är:
Top Ten Books You Would Classify As ALL TIME FAVORITE BOOKS from the past 3 years
(you can extend it to 5 if you need to).
Åh, vad svårt det var att göra den här listan. Tre år var på tok för lång tid för mig, för tydligen har jag oerhört många all time favorites (jag har faktiskt en hel bokhylla enbart ägnad åt mina favoriter).
Jag minskade därför ännu ett år, och så till sist så fick jag till det. Böckerna på min lista är alltså från tiden 1 Mars 2013 - 28 Februari 2015, och jag räknar endast en bok/serie.
10. Illusive av Emily Lloyd-Jones
9. Ruin and Rising av Leigh Bardugo
8. Vicious av V.E. Schwab
7. Quintana of Charyn av Melina Marchetta
6. City of Heavenly Fire av Cassandra Clare
5. The House of Hades av Rick Riordan
4. Clockwork Princess av Cassandra Clare
3. Unwind av Neal Shusterman
2. Crimson Frost av Jennifer Estep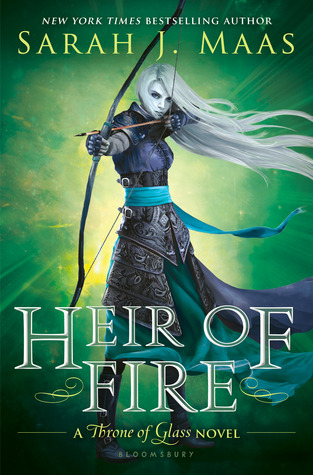 1. Heir of Fire av Sarah J. Maas
Bubblare; The Fiery Heart av Richelle Mead, Cruel Beauty av Rosamund Hodge, Fangirl av Rainbow Rowell, Illusions of Fate av Kiersten White, Ignite Me av Tahereh Mafi
och Everblaze av Shannon Messenger.